Turner English would like to congratulate all of you for achieving your desired score and wish all future success!!

There are many video testimonials from Turner English students for PTE, IELTS & General English on our YouTube page
I would not study anywhere else except Turner English (Education Hub)!! (1080p HD)
I went to MANY schools & sat the exam 7 TIMES, but Turner English was the only place I finally got my score.
Turner English made the complex, easy – thank you from the bottom of my heart.
Turner English helped me achieve my desired score – Thanks heaps.
I would highly recommend Turner English for specialised IELTS training.
I cannot think of any words to describe how happy I am for passing the IELTS text. Through the help, patience and hard work of you, Neri and Reese, I can finally get my nursing registration. Before I had my training with Turner English, I already did 2 exams and that was when I decided to seek an excellent IELTS training center. After the first session, the other 2 nurses and I said to ourselves, you guys are awesome. After 9 sessions of writing and 1 session of speaking I was still not confident but through the excellent teachers, plus hard work and praying, I succeeded. BAND 7 and now I am a nurse. Thank you so much! I hope you can help more people in achieving their dreams!
I wish I'd had a chance to say a proper thank you in person for being such a fantastic teacher. I was able to achieve my score with mere one week of your training. I had a terrific experience in your class and enjoyed being taught by you immensely. Turner English has excellent teachers and they have inspired me to continue learning with an open and positive mind. I appreciate your hard work, it has meant so much to me. Once again, thank you for your time, expertise and patience!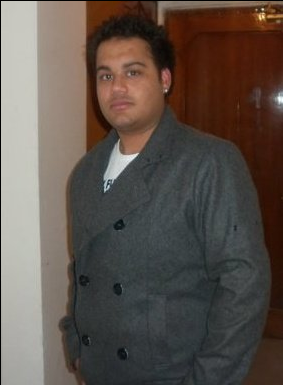 I finally got 8.5 for writing when I was so sure I had done badly because I ran out of time- and only have you to thank for it!!! You have exceptional teachers at Turner English and I would never have got this score without their help. . . So THANK YOU! THANK YOU! THANK YOU!
I started to do classes with Neri (Turner English's Senior General IELTS teacher) in 2012 which I heard about one of my friend. At that time I was getting overall score 5.5 where I need 6 each. Most of the times I could not score 6 for writing and reading in my early stage, but when I am started the classes with Neri I started to understand my weak areas. Firstly I would like to thank for her for the (hets and teel) to write a wonderful essay. In the mean time, all the grammar lessons that she taught were helpful for my future career as well. Secondly, she destroyed my shamefulness to speak in front of the audience. And the speaking methods and starting points are really important in the exam. Finally, when I am writing an essay and mailed it, she checked it and gave her feedback on essay.
Thank you for your great help and support! There are so many students out there who keep on trying aimlessly in the IELTS exam hoping for a better score. Unlike others, I simply signed up for a course, put in the effort required, and walked out with band 7.0 in every single module. Your systems are really useful and it works for sure.I was only scoring less in writing, but did not know that I was making silly mistakes . Finally I made it band 7.0! I found the course really interesting and it helped me a lot. The teaching techniques and methodologies you have taught me were exceptional.
The best thing that i learnt at Turner English was the dedication of all the staff towards the students. The effort they put in correcting the mistakes made by the students and making the students re correctl. their mistakes and submitting it again. Although enough effort should be put in by the student as well.
Congratulations to the following students! Here is what they said,
Hey Nerry,
I have received results for the test which I appeared on 7sep. I have scored Overall 7.5 bands. I got Listening 7.5,Reading 8,Writing 7,Speaking 7. Thanks to Turner English especially Sarah. I appreciate your support.
Thanks alot
Hello Neri,
How are you? I finally made it! Thank you sooooo much for your guidance and teaching. I was quite sad when i saw my speaking examiner is the same lady who gave me 6.5 the previous round. Remembering your advise to be more confidence, i just give it my all. I got my band 7 in speaking again. Attached is my test report.
Thank you again and do let me know if you are interested to coach some of my friends in Singapore with their ielts. I will surely recommend you to them.
Truly grateful
Hi to the team, I got my ielts results today. Got 7 on writing as well. woo hoo. 7.5 listening 7 reading 8 speaking. Thank you for all the support given. I know I was not prepared for the fullest when I left the Institute. I learnt alot from you guys which I am very grateful and God helped me with the missing bit… .Thank you all again.
And Divya Amin who also handed in her results.
Well done everyone and to all those still studying, keep working and you will succeed!
Also, a big thanks to all the teachers and staff at Turner English who help get the students through. You all really go above and beyond any place i have ever worked at.