Message from our Academic Manager
M.TEACH The University of Sydney (Registered VIT Teacher)
Social Responsibility, Leadership, Courage to Challenge common thought.
 By Nerada Turner
I believe that as educators we have the heavy, yet privileged responsibility to empower the youth of today with the skill-set for a future that is not already written.  In some ways, this challenge seems daunting yet in others, it is simple.  Leadership is about building trust and influence. Leadership that has clear vision and firmly based values in the school context is important.  This year, Turner English is consulting with the community, schools, educators and education agents to finalise its strategic plan.  Ambitious goals will be set that will guide our students and community into global citizenship. A high-level of creativity and critical and logical thinking skills will be actively integrated into not only our curriculum, but the school culture.  
Director of Studies (Registered VIT Teacher)
Mr Alastair Rice
My teaching career began in the UK in 1978 and my passion for the profession is as strong now as it was then. I have experience in primary, secondary, tertiary and special needs, and believe that experience has allowed me to understand the needs of a wide range of learners from different backgrounds. The most memorable experience was when I travelled to Pakistan as an IELTS examiner. My work at Turner English allows me to follow my desire to make a difference every single day and to spread Australian values and culture. I believe Australia has one of the best education systems in the world and I am proud to make a positive contribution. I also love playing golf and going camping, which we do at our school excursions during Turner Summer.

IELTS Lead Teacher
Mrs Sarah Javadi
Over 15 years IELTS teaching experience and voted most popular teacher 4 years in a row! 
I am a passionate teacher of English as a second language who has worked extensively on exam preparation courses for various exam bodies. I have a particular passion and interest in presenting grammatical structures from elementary through to advanced levels of English. Throughout my career, I have combined my love for grammar and the exam teaching experience in the design of curriculum. I have been teaching at Turner English for 4 years since moving from my native Iran. I love to paint in my spare time and socialise with people from different nationalities.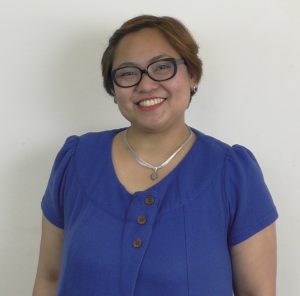 Master of TESOL
M
ay Zafra
I have worked in the field of education for 14 years and am enjoy extending and developing that passion in my Masters of TESOL course. I have experience in the areas of content writing and editing along with curriculum development and instructional design. My current research is focusing on the areas of linguistic landscapes and bilingual programs. I believe that experience is particularly valuable in my work at Turner English – a school that celebrates diversity, equality, collaboration, innovation and teamwork.