Message from our Principal
Social Responsibility, Leadership, Courage to Challenge common thought.
 By Nerada Turner
I believe that as educators we have the heavy, yet privileged responsibility to empower the youth of today with the skill-set for a future that is not already written.  In some ways, this challenge seems daunting yet in others, it is simple.  Leadership is about building trust and influence. Leadership that has clear vision and firmly based values in the school context is important.  This year, Turner English is consulting with the community, schools, educators and education agents to finalise its strategic plan.  Ambitious goals will be set that will guide our students and community into global citizenship. A high-level of creativity and critical and logical thinking skills will be actively integrated into not only our curriculum, but the school culture.
Deputy Principal
Mr Alastair Rice
– IELTS examiner 1999-2004
– Government Registered Teacher with the Victorian Institute of Teaching
– Post-Graduate Diploma in Primary Education, 2004 La Trobe University
– CELTA (Certificate in English Language Teaching to Adults) 1996 Holmesglen TAFE
– Bachelor in Education 1978, Liverpool University
– Certificate in Education, majoring in Phys Educ. 1977, Liverpool University
– Taught General English at Holmesglen TAFE Language Centre 1997-2002
– IELTS trainer in Islamabad, Pakistan, April 1999-October 1999
– Taught at Bulleen Heights School for students with autism, 2005 – 2014
– Taught Physical Education in Cheshire, England from 1978 to 1995.
– Taught Cambridge University First Certificate and Advanced exam classes in London from 1996-1997

International Student Coordinator
Ms. Jasmine Majidi
– Received "Best Presentation Award" by the the 18th International Conference on English Learning and Teaching, Dubai, November 2016Published paper on the 18th International Conference on English Learning and Teaching about "Studying The Relationship Between Washback Effects Of IELTS Test On Iranian Language Teachers, Teaching Strategies And Candidates", Dubai, November 2016
-Head of International Exam Department (IELTS, PTE, TOEFL) at Tehran-Oxford Language Academy, Tehran, Iran October 2014
– PTE Teacher at Turner English since 2013
– IELTS Reading Specialist Teacher at Turner English since 2012
– English teacher AMES, Melbourne, Victoria (2011-2012)
– IELTS and ESL instructor Marefat Language School (2000 – 2008)
– Master of Teaching English to Speakers of Other Languages (TESOL), DEAKIN University
– Bachelor of English Language and Literature, Babolsar, Iran
– English Instructor and assessor at Iranian Community Victoria (2009-2013)
– Translator and interpreter of Iran System and Northwest Hydraulic Consultants, Canada (NHC) (2004-2007)
– Translator and interpreter of Japan International Cooperation Agency (JICA) (2005-2006)
– Published paper on sociolinguistics (2013)Title: English as a Global Language; Threat or Opportunity for Minority Languages? Mediterranean Journal of Social Sciences, Vol. 4, No. 11.
– Research assistant at Deakin University (2010-2011)
– Editor at RMIT University (2011-2013)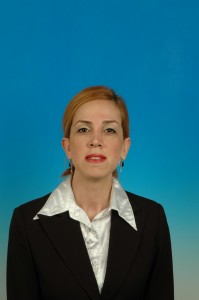 Voted most popular teacher 2 years in a row!
Mrs Sarah Javadi
– Interpreter for the Victorian Health Department VITS- current
– IELTS, CAE and CPE instructor Safir Language school 2011 – 2013
– IELTS Trainer, English Zone, Kuala Lumpur 2010-2011
– IELTS, CAE and CPE instructor Safir Language school 2008-2010
– Advanced EFL and ESL teacher since Kish Language School 2000-2008
– Educational Manager at Kish 2006-2008
– Bachelor of Arts, Translation
– Teaching IELTS Writing and Speaking for over 8 years
– Past IELTS candidate Overall 8.5 score
– IELTS Teacher Training experience
– Professional translator