All we do is English and Exam Preparation!!
---
PTE & IELTS training
Turner English is an Australian Government Registered Institute and a Pearson Listed PTE Academic Course Provider offering full-time, part-time and online PTE & IELTS coaching courses in Melbourne, by teachers registered with the Institute of Teaching. Free  PTE & IELTS Mock Tests for enrolled students (only applies to full-time study with minimum of 100 hours). Private online tutoring also available.
General English
General English is a fun but serious course, offered in Melbourne, for people who really want to improve their English in a short period of time. It has an IELTS focus but concentrates on the foundation and the basics for English language including spelling, grammar, reading and pronunciation. You are trained by highly qualified English teachers with decades of combined teaching experience
English for High School Preparation
High School Preparation (English for Secondary School) is a course to get you ready for entry into high school, offered for those between the ages of 12 to 18. It has a focus on the foundation and basics of the English language including spelling, grammar, reading and pronunciation. Our teachers have decades of experience teaching in Public and Private Secondary Schools and are registered with the Victorian Institute of Teaching (www.vit.vic.edu.au)
About Us
We are Government Registered (CRICOS 03472K) and provide:
Special vocabulary, grammar and spelling workshops included in your packages
PTE & IELTS training for aspiring candidates to fulfill their Student Visa & Residency requirements
PTE/IELTS Learning Centre where students can come and practice in the presence of an expert teacher
Our teachers includes registered teachers with the Institute of Teaching, Masters qualified in teaching/education, IELTS Examiners
Exclusive and private classes available to meet student requirements
Turner English is a Pearson Listed PTE Academic Course Provider
Free language assessments with our student counsellor
Day, afternoon & evening classes
In our PTE/IELTS Test Preparation Course you will learn:
Strategies for each module
Valuable tips and techniques for your test
What the PTE/IELTS tests are all about, and what it is asking you to do
Knowledge about your weak points and how to improve them
How to increase from a score of 6.0 to a score of 7.0
WHY TURNER ENGLISH?
Professional teaching software
Pre-IELTS courses for lower levels
Flexible timetables and affordable fees
Professionally invigilated IELTS and PTE mock tests
Separate Games Room with Table Tennis, Table Football, Lounge, Microwave & Fridge
PLENTY of on-site car parking for Turner English students only & bus stop right in front of our institute
Australian Government registered (CRICOS Provider 03472K) providing objective assurance of our institute and training quality
Highly qualified teachers with Masters in English Teaching, registered with the Victorian Institute of Teaching (www.vit.vic.edu.au)
Highest quality PTE training – we are a Pearson Listed PTE Academic Course Provider
Free automatic coffee machine facility for cappuccino, latte & espresso – yum, yum!!
Regular BBQs to get to know each other in a more social setting!
Proven formula to enhance writing and speaking skills
Kitchen & lunch room with food preparation facilities
Personal attention provided to ALL students
Friendly and supportive admin staff
Teachers
Miss Nerada Turner
Master of Teaching – Sydney University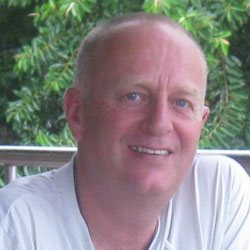 Mr. Alastair Rice
IELTS Examiner Bachelor of Education – Liverpool University
Mrs. Jasmine Majidi
Master of Teaching – Deakin University
Mrs. Sarah Javadi
Certificate IV in TESOL
What Our Students Say
Student scores perfect 90-90-90-90 on the PTE!
I cant think of any words to describe how happy I am for passing the IELTS text. Through the help, patience and hard work of you, Neri and Reese, I can finally get my nursing registration. Before I had my training with Turner English, I already did 2 exams and that was when I decided to seek an excellent IELTS training center. After the first session, the other 2 nurses and I said to ourselves, you guys are awesome. After 9 sessions of writing and 1 session of speaking I was still not confident but through the excellent teachers, plus hard work and praying, I succeeded. BAND 7 and now I am a nurse. Thank you so much! I hope you can help more people in achieving their dreams!
I wish I had a chance to say a proper thank you in person for being such a fantastic teacher. I was able to achieve my score with mere one week of your training. I had a terrific experience in your class and enjoyed being taught by you immensely. Turner English has excellent teachers and they have inspired me to continue learning with an open and positive mind. I appreciate your hard work, it meant so much to me. Once again, thank you for your time, expertise and patience!
I finally got 8.5 for writing when I was so sure I had done badly because I ran out of time- and only have you to thank for it!!! You have exceptional teachers at Turner English and I would never have got this score without their help. . . So THANK YOU! THANK YOU! THANK YOU!
Location
984 Toorak Road, Camberwell, VIC 3124
Level 7, 190 Queen St, Melbourne 3000
(03) 9079-6339
info@turnerenglish.com.au
www.turnerenglish.com.au
Turner English ABN: 83158047333
Business Hours
Monday to Thursday: 9am to 8pm
Friday: 9am to 5pm
Saturday: 9am to 1pm
Social Network