Turner English's PTE course is the only course in all of Australia to have 4 enrolled students obtain a perfect 90 in all 4 key domains (listening, reading, speaking, writing).
PTE Courses (Full-time day OR Part-time evening and Online)
Turner English offers Australia's only Government accredited PTE course.  We have day and evening PTE courses. We are a Pearson listed PTE Academic Course Provider. In addition, we can arrange flexible timetables. We are an Australian Government Registered Institute. Our teachers are kind and caring.
Resources for our PTE course
All resources are included in the course. Turner English uses the Expert PTE Online Lab for all of their students. It has enhanced etext software. This software has over 200 online practice questions and sample answers. The course comes in 2 levels. The first level is for students who need 50 while the second level is for students who need 75 and above.  An online teacher is available 24/7 so you can submit many essays, recordings, reading and listening tasks (limited to one per day).
PTE Practice Tests Melbourne Turner English offers free practice test with every course (only applies to full-time study with minimum of 100 hours). As a result, you can save $330 by checking if you are ready to sit the real PTE exam first. You will also receive immediate corrections on the day because you will have one-to-one personalised feedback from a PTE Expert Teacher.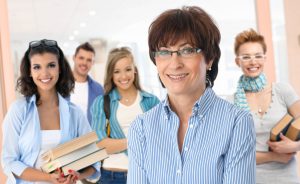 What is a PTE Expert Teacher? Firstly, an expert teacher must have 10 years teaching experience in a registered school. Secondly, an they are registered with the Victorian Institute of Teaching and hold a Bachelor of Education. Thirdly, expert teachers adhere to strict professional development requirements. Finally, they must contribute to the development of curriculum and/or pedagogical development in the field of education. So, they are leaders in their field.
How to get started?
Read this book.  This book will  help you gain unbelievable scores!